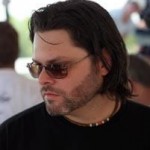 TMS brings out the smokers, drinkers and people with great laughs.
Insert Gordon Keith into the mix with a wireless mic and great radio happens.
Not to mention loads of drops.
Here's Gordo talking to a few people from TMS a couple weekends ago.
Our player requires Flash. Non-flash devices use the Listen/Download link below.
Listen/Download Audio[adrotate group="1″]
1 COMMENTS