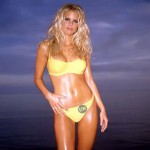 This is some more audio from the great P1, Geoff Frink.
If you listen to the fake Tiger Woods, you're very familiar with him talking about his dad, Earl. And how Earl got Tiger's mom pregnant with a PGA player.
Gordo always paints a very [un] pretty picture of how it all happens.
Geoff cut some audio together to let you visualize how Gordo thinks Tiger came into the world.
Genius audio. Genius Gordo too.
Our player requires Flash. Non-flash devices use the Listen/Download link below.
Listen/Download Audio[adrotate group="1″]
6 COMMENTS