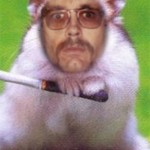 Seems the Ticket Mouse has been on a 'little' vacation for a while. Just like me …
He revisits the Musers and after a little trouble getting up to the mic, he talked about his life expectancy.
Who knew he had a relative doing the Ticket top 10??
Then laughter ensues after a story about Norm and an egg fart.
Good JUB belly laughing, especially after the mention of Rhyner's 'starfish'.
Our player requires Flash. Non-flash devices use the Listen/Download link below.
Listen/Download Audio[adrotate group="1″]
5 COMMENTS