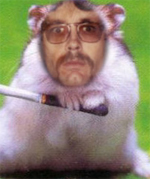 The Ticket Mouse stopped by for his xmas visit.
He tells stories of Norm almost killing him and drinking eggnog before the segment.
Then he gets into telling jokes that have Jah and Spank belly laughing.
Ticket Mouse ends it with a good "Little Johnny" joke. funny!
Our player requires Flash. Non-flash devices use the Listen/Download link below.
Listen/Download Audio[adrotate group="1″]
1 COMMENTS