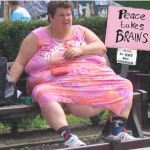 Pranks are fun. I like pranks. Pranks like fun.
Poor Killer was the victim of a prank, by Corby.
He was just doing his job and cleaning up the area and Corby had to throw him under the bus.
Mike's sigh at the end was genius.
Our player requires Flash. Non-flash devices use the Listen/Download link below.
Listen/Download Audio[adrotate group="1″]