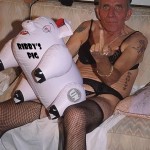 As a yearly routine, the Musers talk to Ribby Paultz to get his NFL mock draft.
He begins to tell the draft based on penis sizes…shocking.
Then they straighten him out and he starts into the draft.
Things take a turn towards ground hog day and Ndamukong Suh is a big player…
Our player requires Flash. Non-flash devices use the Listen/Download link below.
Listen/Download Audio[adrotate group="1″]
2 COMMENTS