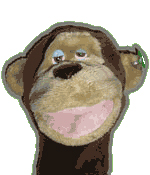 Thought I'd never hear this on the Musers again! So glad they gave him another chance.
MushMouth had some sports opinions, but he says he's going to college.
Thank goodness Jah and Junior understands him because it's not easy to make out what he's saying.
Shockingly, MushMouth watched the olympics and had crazy thoughts about some of the athletes.
Tasers ensued.
Our player requires Flash. Non-flash devices use the Listen/Download link below.
Listen/Download Audio[adrotate group="1″]
3 COMMENTS