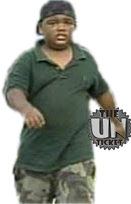 For the 8:40 segment, Gordo wanted to know where "It's fun to do bad things" came from.
For those that don't know, it's the greatness of Latarian Milton, a 7 year old that likes to do hood-rat things with his friends.
He stole his grandmother's car and tore up the neighborhood.
"Smoke wit cigarette"
Our player requires Flash. Non-flash devices use the Listen/Download link below.
Listen/Download Audio[adrotate group="1″]
3 COMMENTS