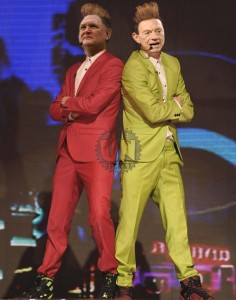 A new name for Jerry & Wade … JADE. Like the tabloids do with other couples. "Team Jade"
Jerry says he's still drunk from the game the other night.
He even offers Wade an extension on his contract through one more week.
Wade thinks they won the super bowl, but then goes into the great food at the super dome.
Then there was some confusion on where the Redskins played.
Wonder if team Jade would sing a xmas carol for us?
Our player requires Flash. Non-flash devices use the Listen/Download link below.
Listen/Download Audio[adrotate group="1″]