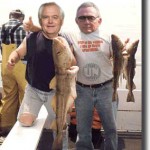 Starts out with Jerry who talks about the stagium in Tampa.
He says Jerry Jr. really wants a pirate ship in the Death Star, so Jerry says he'll put one in the Cowboys stagium.
Then Wade comes on and they ask him about his horrible sun glasses. He says it's him doing the terminator, then does an imitation.
Wade explains where he got the sun glasses which came from Chuckie Cheese. He earned enough tickets from skeet ball.
Then to end the interview, Wade stumbles off into fishing and Wade's diet.
Our player requires Flash. Non-flash devices use the Listen/Download link below.
Listen/Download Audio[adrotate group="1″]