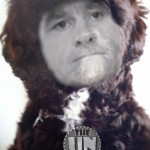 It was Oscar night last night and the Musers have a correspondent call in.
It's none other than the fake Bo, the first dog, from Boyd, TX.
He has a few HSO's on the Oscars.
All things in Boyd sound alike, I think.
Our player requires Flash. Non-flash devices use the Listen/Download link below.
Listen/Download Audio[adrotate group="1″]