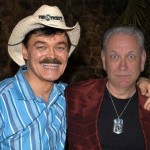 Dr. Carleton Maxwell is back with some more books.
A Romo book. A Marty B. book. A children's book.
Even Wade has a book about his stool.
Then he switches gears to "We izn't that bad" by Ron Washington.
Then Craig proceeds to piss him off, again.
Our player requires Flash. Non-flash devices use the Listen/Download link below.
Listen/Download Audio[adrotate group="1″]