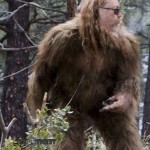 Do you believe in Big Foot?
How about the Yeti?
Sasquatch?
Seems some dudes in Atlanta claimed to have a Big Foot corpse frozen in a tank. Turns out to be a bit, but they caught some attention.
Well, the real Big Foot decided to come clean with The Musers.
Our player requires Flash. Non-flash devices use the Listen/Download link below.
Listen/Download Audio[adrotate group="1″]
2 COMMENTS