A common question that comes up in the comments of posts about streaming the Ticket is, "how do I set a custom URL?". (REFERENCED POST HERE)
This post is meant to show you just that. This will work using TuneIn 3.7 on an iPhone. For information on Android streaming see the referenced post.
STEP ONE: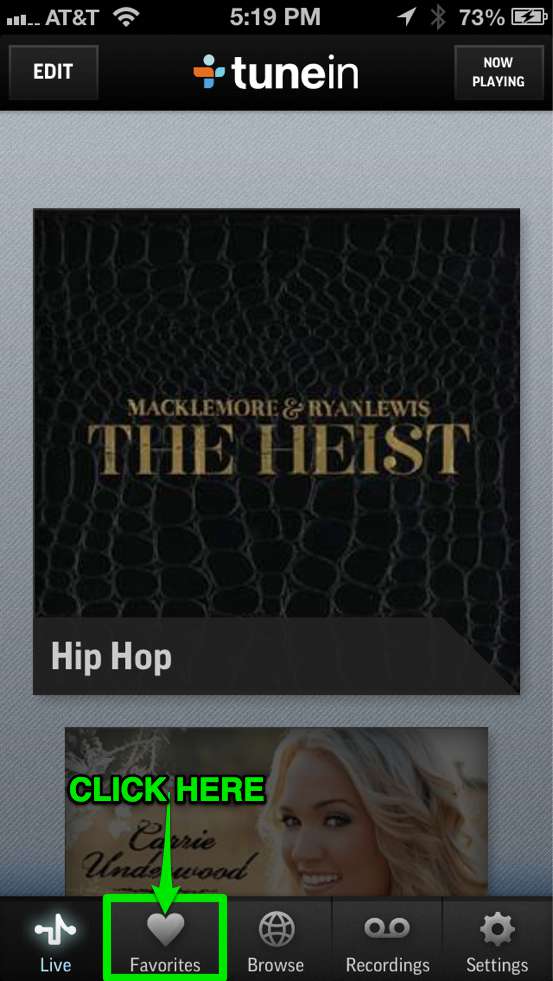 STEP TWO: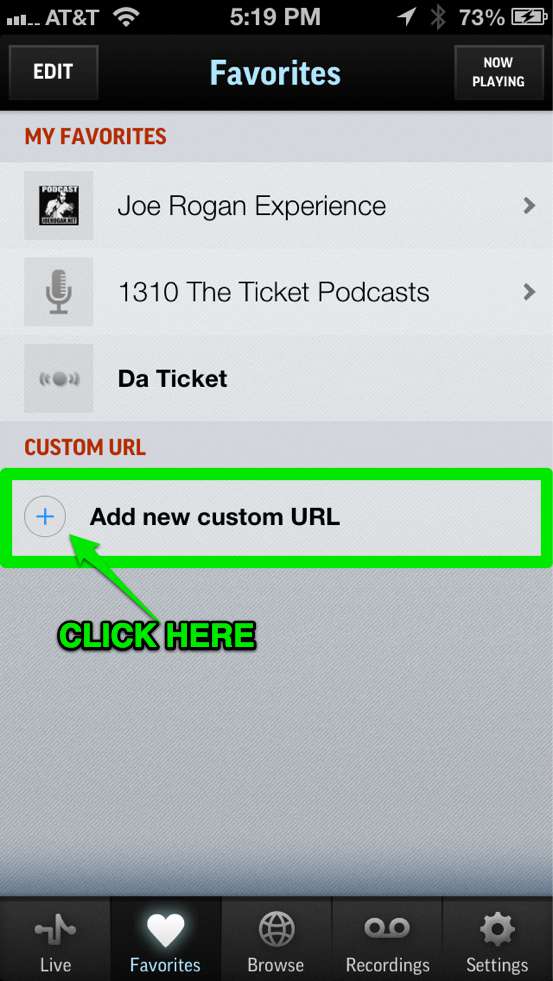 STEP THREE:
http://provisioning.streamtheworld.com/asx/KTCKAM.asx
or
http://8323.live.streamtheworld.com/KTCKAM.mp3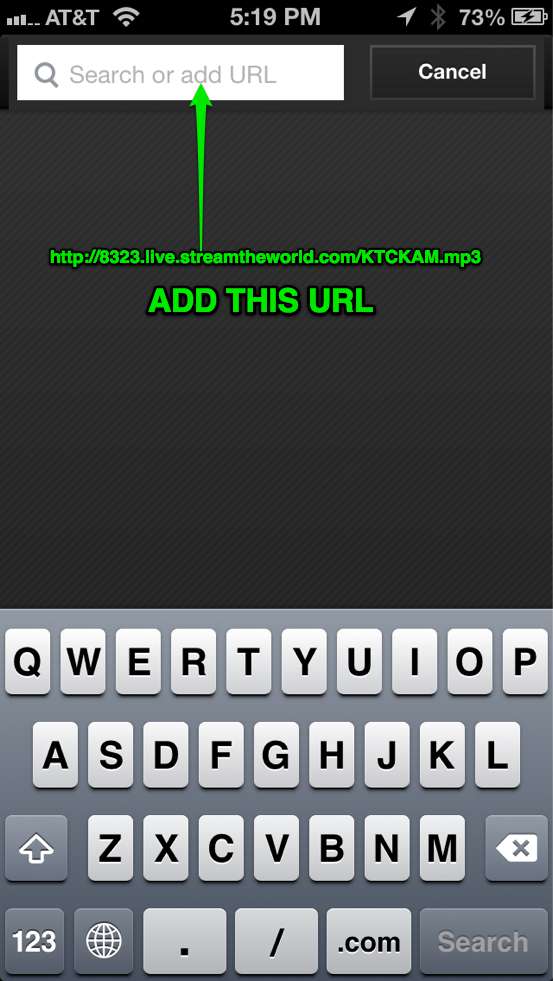 STEP FOUR: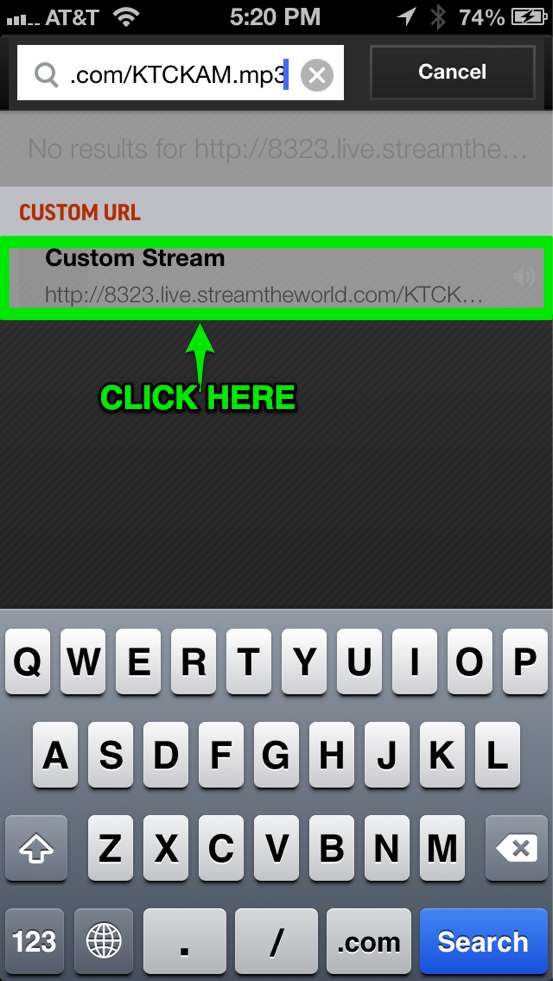 STEP FIVE: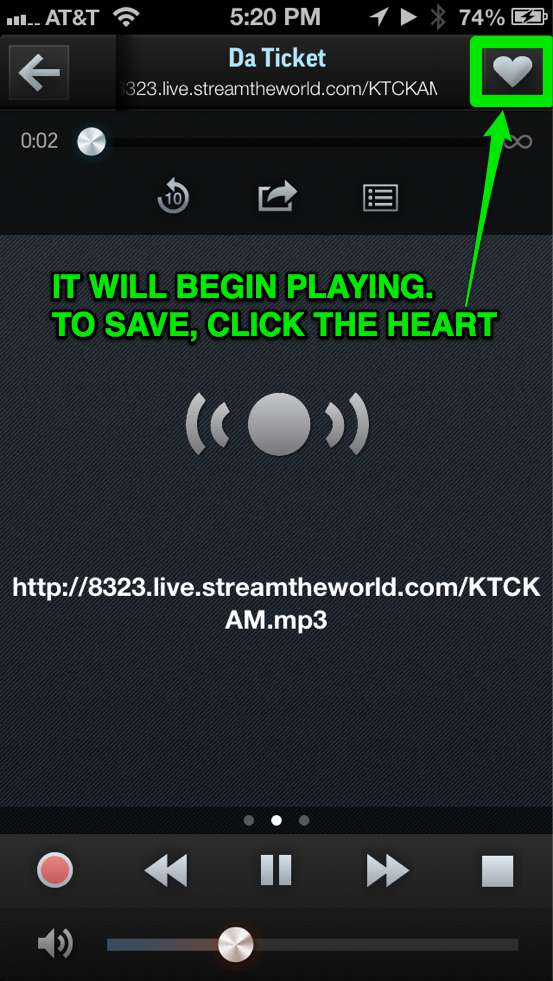 STEP SIX: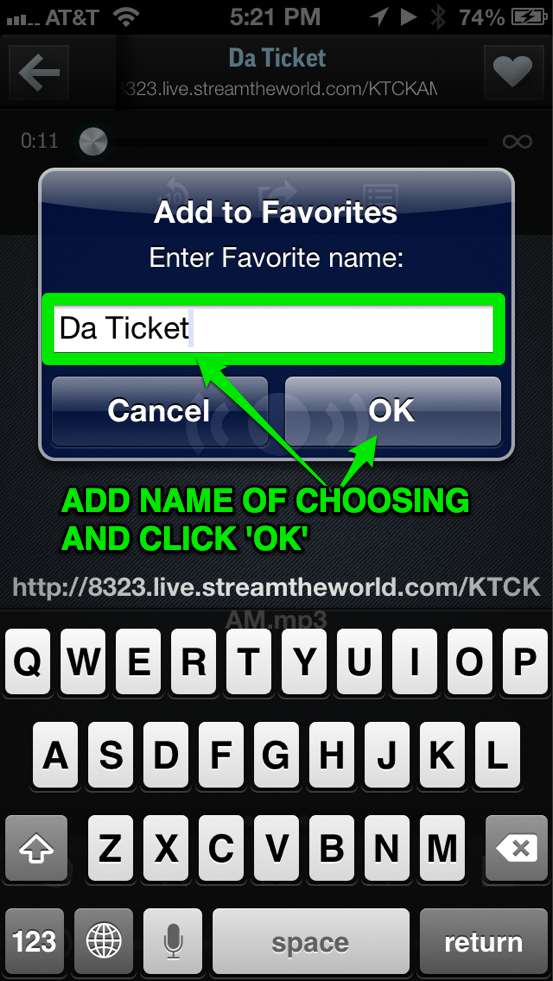 STEP SEVEN:
Remember it is great to listen to the Ticket!
14 COMMENTS