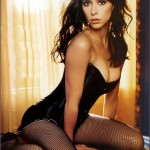 The LCC makes a triumphant return to theunticket.com!
This week marks a very special edition, not only because it will be played and replayed on theunticket.com but because one Craig Junior Miller is onboard for Hardline afternoon drive fun as Cobra is away hot boxing in a golf-kart rental shed.
Oh what oh what should we spend our entertainment dollars on this week? If Biggest Show didn't get you decided, rely on the commentary of the Old Grey Wolf, Big Dumb Danny, Sweet Grubes and Junior.
😉 ("Wink!")
Our player requires Flash. Non-flash devices use the Listen/Download link below.
Listen/Download Audio[adrotate group="1″]
2 COMMENTS