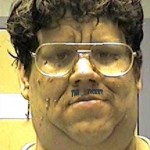 This is great! Back when pranks were everywhere, Talk Sport from London called Georgie to get the scoop on Dirk dating a Spice Girl.
George smelled a prank and wasn't buying it.
He even mocks their accents and says they know Corby (Who? Corey?) HAAAA…
Funny stuff. It's a shorter version, so if someone has the longer version, let me know.
Our player requires Flash. Non-flash devices use the Listen/Download link below.
Listen/Download Audio[adrotate group="1″]
2 COMMENTS