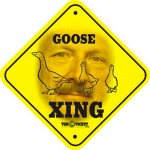 One of Norm's regular guest is Rick Gosselin, aka "Goose".
Fake Goose is definitely a bit of a mind reader, as you'll hear in this audio.
The Musers were able to hack in and get the recording and leak the golden conversation.
Our player requires Flash. Non-flash devices use the Listen/Download link below.
Listen/Download Audio[adrotate group="1″]
2 COMMENTS