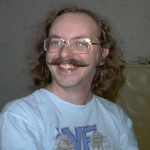 This should be marked under "Everyone Gives a Shit".
The Hardline gets to know the new ticker guy, Matt McClearin.
His story starts out as another usual story, but then gets extremely juicy (that's what she said … Junior).
I'll just say that Matt McClearin is in his 30's and he just went to prom! WINK (possible yuck monkey for hardline?)
Listen to this very compelling story. Make sure you listen to the end when Corby sticks all of their feet in his mouth and then tries to talk his way out of his comments. Ouch…someone isn't getting any tonight.
UPDATE: Matt McClearin's Facebook Page (see his fiance here)
Our player requires Flash. Non-flash devices use the Listen/Download link below.
Listen/Download Audio[adrotate group="1″]
UPDATE 2: His facebook page says he's funny… here he is doing stand up
11 COMMENTS