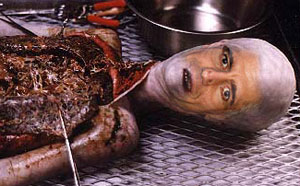 Junior hosted his after hours show last night about UFO's, Aliens, Ghost's and Alien Anal Probing. The hour long show featured constant calls with stories about P1 experiences revolving around the aforementioned.
The audio file was actually abducted by aliens in the form of Greggo and changed the output into what they could understand better.
Our player requires Flash. Non-flash devices use the Listen/Download link below.
Listen/Download Audio[adrotate group="1″]
4 COMMENTS