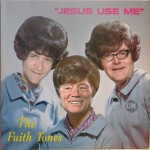 Musers spoke with the coach and owner of the Cowboys.
Jerry wanted to let everyone know they have a new stagium and a new attitude. With a video screen bigger than a two post office town.
Wade jumped on to explain the mess of last nights game. Then he obviously started reading something Jerry gave him to say about the new stadium with chili-dogs.
He said he lost his appetite, but still picked up 7 burgers at in and out. Then he goes off into telling Cowboy fans about the great burgers at Cowboys stadium.
Then this thing turns into a big advertisement about the new stagium.
Our player requires Flash. Non-flash devices use the Listen/Download link below.
Listen/Download Audio[adrotate group="1″]
2 COMMENTS