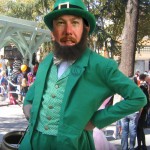 After admitting to steroids, something everyone already knew, Mark McGwire granted his 2nd interview with the Musers.
I had no idea he sounded so much like a leprechaun.
He tells stories of roid parties, sticking each others butts.
A shocking name from his parties comes out.
Our player requires Flash. Non-flash devices use the Listen/Download link below.
Listen/Download Audio[adrotate group="1″]