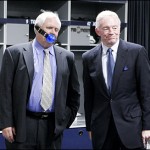 Fake Jerry was on with the Musers this morning, with a very short visit from a gagged fake Wade.
Wade was asked questions about football and he spoke like a Charlie Brown character. Well, until he asked him about foot which he removed the gag and spoke.
Jerry spoke of the new stagia, which he referred to as "The Glory Hole".
Chipotle + Pawn Shop = Burrito while selling wedding ring.
"Pretty interesting stuff fer sure"!
Our player requires Flash. Non-flash devices use the Listen/Download link below.
Listen/Download Audio[adrotate group="1″]