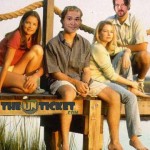 Kimberly and Dawson talk about how un-smart Dawson is. This leads into Dawson wanting to get a time machine so he can go back to high school to be a star quarterback.
Of course, like Dawson says, "Once a slut, always a slut!"
here's a preview:
Our player requires Flash. Non-flash devices use the Listen/Download link below.
Listen/Download Audio[adrotate group="1″]
(classic audio)
1 COMMENTS