uSave.it

**NOTE**: The show archives will now be available 24 hours after completion by request of the Ticket. Try to listen on the dial, otherwise just revisit and it will be here 24 hours later.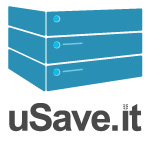 Below is the uSave.it player that allows to listen to entire show archives. The audio is uncut but you can skip through commercials or segments you want to skip. You can sort, search by show name or by date. Just click the show and it will start playing. You can also download the entire show with the icons on the right. If you know the time a segment you're looking for started, just think of when each show starts, do the math and slide or click where you want the audio to start. For even older archives, check out our soundcloud. If you would like a larger version of player below, click here.
RSS is finally here! I've broken the feeds down so you can pull only the shows you want or pick one and pull all of the shows archived. Please give us any feedback in the comments below.
Our player should be working on all browsers. If you find an issue, please comment below and let us know what is happening and the browser type, version and operating system and version you are using.