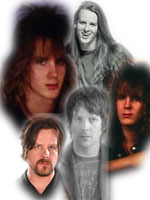 We had a little update on the Sahara Rain tribute page. Well, I guess it's more of a Danny Balis band history page. One of Danny's old fans, a "Rainiac", wanted to hear the Hardline talk about an email he sent in.
More Sahara Rain Audio here.
For show podcasts and other segments, visit the uSave.it Archive page.