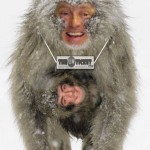 Someone just posted this link on another post. "Greggo Show Yuck Monkey Needed" …
According to Richie Whitt, who is the local sports…err, radio host blogger of all news about them, Greggo and John Clay Wolfe are taking applications for someone to be a sidekick for "The Show".
For all you guys/girls that are hoping to get on the radio talking sports, along with 'guy talk' … might look to get your feet wet with the Hammer. That could be your beginning experience and if 'the show' takes off, you could either "like your gig" with them or maybe the mother ship will want to steal you away if you're good enough.
Go read Whitt's post for more info.
For show podcasts and other segments, visit the uSave.it Archive page.