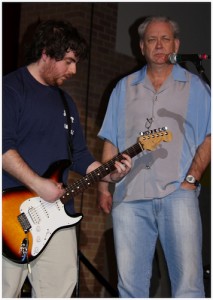 I will find some time to make it to one of these shows and do a little behind the scenes reporting. Until then, mark your calendars and stick a pepper in it.
JANUARY 18th : Club Dada – MLK Day
UPDATED DATE – FEBRUARY 21st : Lakewood Bar & Grill – Valentine's Day
MARCH 14th : Barley House – Saint Patrick's Day
The guys also have some videos on YouTube right now, check'em out.
For show podcasts and other segments, visit the uSave.it Archive page.