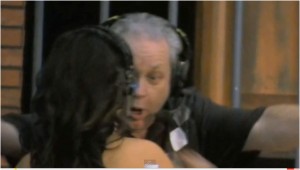 Saw some tweeps requesting Mike Rhyner's
"legendary" stare at jugs. Not sure if this is the one, but it qualifies.
Click on photo for larger version.
You can watch the video below and go to 4minutes 43 seconds for the recap.
Also, remember there are more videos from this year's TicketStock in this post.