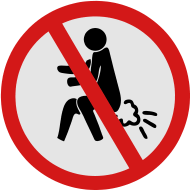 Junior read an email story that a friend of his sent regarding his spastic colon. This might usually be a story that would never make it to air, but thank you for making it happen, Junes! I rival this story up there with the George Brett shit's himself audio.
I have to give props to "John" for his awesome driving skills…the visual still cracks me up.
For show podcasts and other segments, visit the uSave.it Archive page.