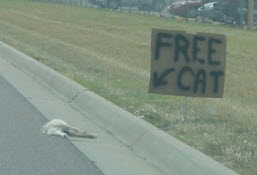 Well, it was pretty damn close to happening, according to Richie Whitt over at the sportatorium/radio news blog.
I guess Rhyner's contract was up and the fan was pushing real hard to bring him and his little buddy, Corby Davidson, aka The Snake, with him. They were going to do the 3-7pm shift there with their 100k watt signal, but things worked out.
Talk about the demise of the best station around!!! What would have happened had Rhyner and Corby, well the whole Hardline actually left? Move Bob & Dan to afternoons? Friedo left to ESPN, Greggo Hammer Williams to ESPN. Ben & Skin to the Fan (although they're not really missed).
Imagine if Rhyner took the move and then they asked Russ Martin to come back to the station. Wonder if Rhyner would have the "no eye contact" clause in his clause or have to adhere to Martin's.
Well, I think Rhyner made the smart move. Money is nice and I'm sure the Fan offered a ton of it, but happiness can always trump a big jump in pay. He'll never find the weird cult the ticket has with it's audience and I think he realized it. Wonder if they'll talk about it at all.
2 COMMENTS