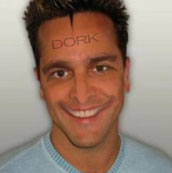 Jub Jub was able to interview Guy Sports on media row. Guy was a bit busy, but we were able to listen in to his awesome radio skills.
Guy wants callers. He wants callers. He wants callers.
Guy Sports never has downtime. But he also has a guest up called Nasty Nestor.
He got very defensive once he realized Jub was from The Ticket. It sounded very familiar.
Our player requires Flash. Non-flash devices use the Listen/Download link below.
Listen/Download Audio[adrotate group="1″]
2 COMMENTS