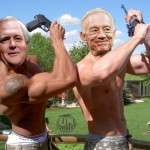 Another loss, another week with the fake coaches.
Jerry is disappointed but looks forward to a new head coach.
Wade comes on and puts his positive spin on everything.
Then Wade goes into how his eyes hurt after wearing the 3D glasses.
Our player requires Flash. Non-flash devices use the Listen/Download link below.
Listen/Download Audio[adrotate group="1″]