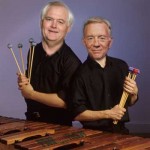 Fake Jerry enjoys his stagium.
Says there's not many TD's happening in the stagium.
Fake Wade is happy for the win and that Jerry kept the roof closed.
He asks how the "wonder boy" is doing on the offensive side of the ball. Talks high of his defense.
We might have thought Wade had emotion at the end of first half, but come to find out, he was mad about food.
Then Jerry takes a shot at 105.3 the Fan, saying the numbers are horrible.
Our player requires Flash. Non-flash devices use the Listen/Download link below.
Listen/Download Audio[adrotate group="1″]