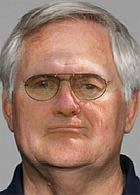 Fake Jerry and Fake Wade called in at 8:40 to talk sports with the Musers. Cowboys training camp is underway and the Musers wanted to talk about it.
Problem is, Wade starts to wander around in his confusing head and talks about skeeter bass boats and buttermilk.
Our player requires Flash. Non-flash devices use the Listen/Download link below.
Listen/Download Audio[adrotate group="1″]