Big Spank ran the Boston Marathon today and Gordo sent a link to track him.
I tracked him and once he finished, I put up the stats of the 1st place dude from Kenya with Juniors below.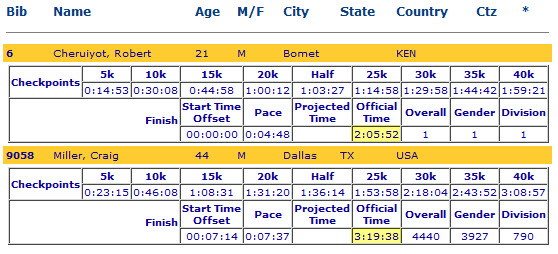 The time Junior ran was really great (average human runs about a 9 minute mile). The time the Kenyan ran is absolutely crazy. As JJ put it, "he basically sprinted the entire race". The world record of the mile is 3:43:13 and for a marathon is 2:03:59.
Anyhow, cheers to Spank from the Unticket!
For show podcasts and other segments, visit the uSave.it Archive page.