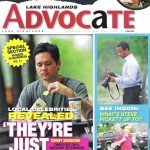 Corby tells a really sad story of his childhood.
I guess he wrote a book about it and went on Oprah today.
This is his version told on the Hardline today.
Although, it sounds a lot like some other story I read about in the news.
Our player requires Flash. Non-flash devices use the Listen/Download link below.
For show podcasts and other segments, visit the uSave.it Archive page.