So we all just heard Craig Miller's account of running his first-ever marathon this weekend, right? Yep, he ran "the Rock" and crushed it. Nice job, dude! Running that far MUST SUCK!!
He mentioned that he'd set a lofty goal of 3 hours and 20 minutes and 3:29:06 was his actual time. I think that's awesome for a first-timer. (Not that I'd know, but whatever…. f off. I don't run marathons.)
Anyway, I thought it was definitely worth a shout-out. I know Junior is pretty proud of it as you can see by the look on his face in the picture below…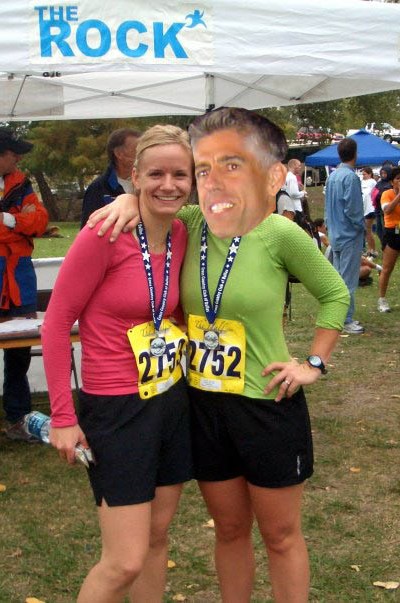 WAY TO GO, JUNIOR!!
For show podcasts and other segments, visit the uSave.it Archive page.