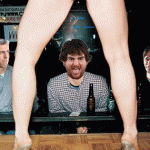 CDS pelts Grubes with questions for a couple of segments, and callers (including The Unticket's Own) get to join in on the fun.  Topics include awesomeness, the Enco, drops, and motorboating.
Our player requires Flash. Non-flash devices use the Listen/Download link below.
For show podcasts and other segments, visit the uSave.it Archive page.