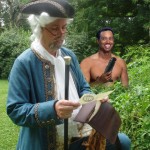 Good ole Big Jim Jack on his plantation, I think next door to Corby, visited to talk about the Masters.
He starts off by describing what he's doing and what he's wearing.
Then throws a very racial comment about white women and Tiger Woods.
And a rather shocking accusation about Hank Haney!! Then a rim shot on the Escalade joke.
Our player requires Flash. Non-flash devices use the Listen/Download link below.
Listen/Download Audio[adrotate group="1″]